The Fung Fellowship is a model of discovery education at UC Berkeley—an immersive undergraduate learning experience that inspires students to become innovators for social good.
Partnering with the School of Public Health and the Rausser College of Natural Resources, the Fung Fellowship offers two tracks for students to choose from based on their passion, interest, and desired area for impact.
Fellows work to address real-world challenges, engage with communities to understand needs, and develop viable solutions alongside industry and community partners. The fellowship's learner-centered approach allows students to co-design their experience from crafting course content to sourcing future projects and collaborators.
Fellow diversity spans across academic disciplines, life experiences, and career aspirations, providing an enriched learning environment, supporting students underserved in innovation programs. Fellows learn from one another as they participate in campus service projects, professional development, and peer-to-peer mentorship. Fellows are offered space to explore new ideas while gaining valuable skills in leadership, teaming, emerging tech, storytelling, and inclusive design.
Students leave the fellowship prepared to make an impact. Alumni continue their engagement in the program as mentors as they pursue higher education, enter the workforce, or launch their own ventures.
Diversity:


We seek diversity in our fellows to spark new insights and innovations.

Student Engagement:
Each year our fellows co-design and adapt their experience to meet their cohort's current needs and interests.
Collaboration:


Fellows learn, grow, and work as members of interdisciplinary teams alongside organizations and experts in the field.

Real World Experience:
Fellows develop tech innovations to address real world health and conservation challenges.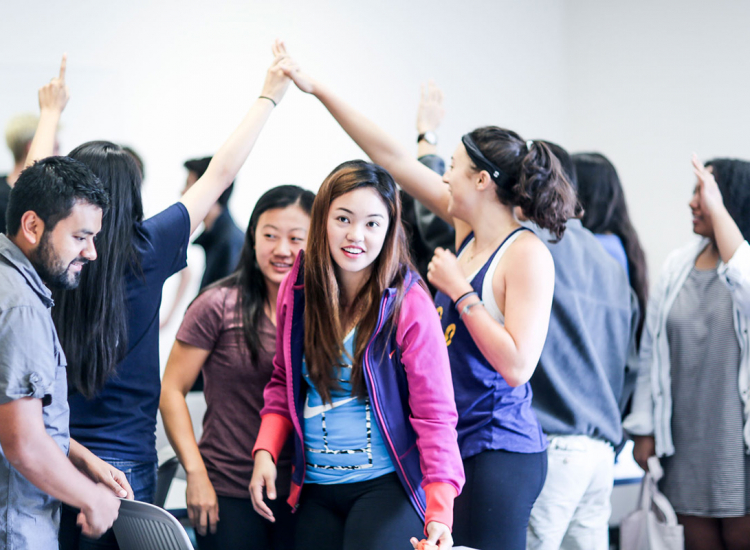 FIRST YEAR
3-unit course each semester

Lecture and lab 

Design challenges
   INTERNSHIP
Encouraged and supported
Professional experience
   SECOND YEAR
Honors Innovation Lab
3-unit independent study course each semester
Monthly all-hands meetings
Year-long partner or fellow-led project
Our History
Philanthropist, entrepreneur, and 'resident troublemaker' Coleman Fung has never been one to be confined by the status quo. After pushing the boundaries of innovation and engineering with the successful establishment of the Fung Institute for Engineering Leadership in 2010, Coleman was once again ready to rework the UC Berkeley student experience.
With Coleman's vision for revolutionizing undergraduate education, the Fung Fellowship launched in fall of 2016, in collaboration with the School of Public Health and College of Engineering. Coleman sought to create an undergraduate program that embodies the real world and engages students to drive their learning opportunities.
The fellowship offers a sustained innovation + experience with students working in interdisciplinary teams alongside community and industry partners. Throughout the fellowship, fellows develop as leaders and innovators as they design breakthrough technology solutions to society's most pressing health and conservation challenges.
In 2020, the fellowship launched a new track in conservation, partnering with the Rausser College of Natural Resources and the Blue Oak Ranch Reserve, part of UC Berkeley's Natural Reserve System.
Land Acknowledgement
The Fung Fellowship recognizes that UC Berkeley sits on the territory of xučyun (Huichin), the ancestral and unceded land of the Chochenyo speaking Ohlone people, the successors of the sovereign Verona Band of Alameda County. We recognize that every member of the Berkeley community has, and continues to benefit from, the use and occupation of this land, since the institution's founding in 1868. Read more about the Ohlone land.
Learn more about our program