Why should you apply to the Fung Fellowship?
It's a unique impact-driven innovations program that teaches the skills you need to be an entrepreneur and change-maker. It's a program that is grounded in industry partnerships, community collaborations, and valuing the unique skills that each fellow brings. Through the program, non-technical and technical fellows utilize the iterative human-centered design process, their majors' specific skills, and emerging technology to create projects that impact communities.
Co-create your experience for impact
Fung Fellows have access to leaders and opportunities in design, public health, conservation, and tech. Not only will fellows gain skills and real-world experiences in these fields, they will make a real impact in communities for real people.
Application for UC Berkeley rising juniors and rising seniors
Applications for UC Berkeley rising juniors (Class of 2024) and rising seniors (Class of 2023) are open. Applications close on Friday, February 18, 2022 at 11:59pm PST.
Application for UC Berkeley transfers and veterans
Applications are currently closed. We accept applications once per year. The Fung Fellowship application for transfers and veterans opens in June and is due in July for fall enrollment.
Hear directly from the current recruitment lead
Nseke Ngilbus, 2021-22 Recruitment Lead for transfer and veterans, shares three reasons to apply to the Fung Fellowship.
Drop into a coffee chat with a current fellow
This is an open forum to chat directly with a Fung Fellow—ask questions about the program, application process, and transitioning to UC Berkeley.
Watch info session recordings playlist:
Qualities that Unite Us
While we aim to cultivate a diverse cohort and community, we have several qualities that unite our fellows.
All of our fellows exemplify: 
Passion

– Fellows are passionate about social impact, serving society, health, conservation, and/or design.

Growth Mindset

– Fellows are self-starters and demonstrate effort to expand their perspectives and skillsets.
Each fellow excels in one or more of the following areas:
Taking Initiative

to pursue a passion and actively engaging the work.

Building Community

and instilling community values.

Playing

and expressing themselves through creativity and a maker mindset.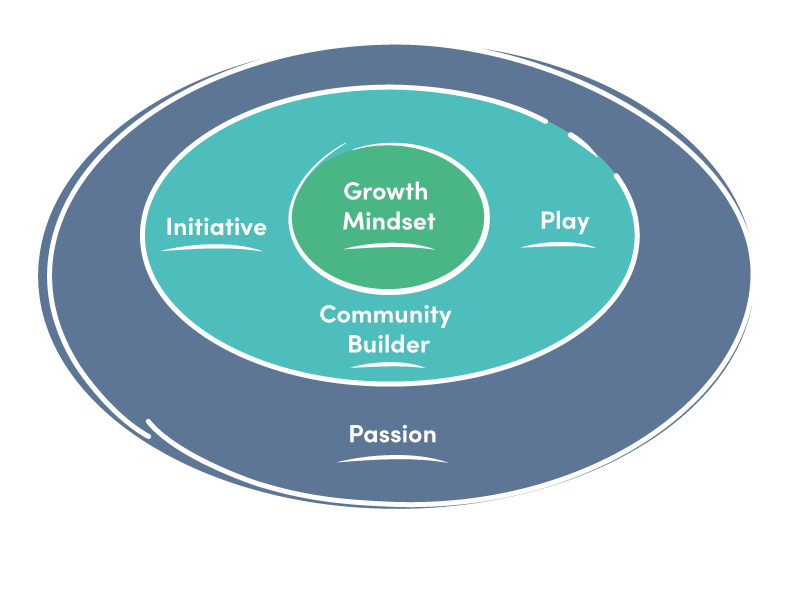 Frequently Asked Questions
"The fellowship gave me a space to grow and try new things in a safe environment. The fellowship was the first academic environment where failure wasn't a negative thing. I think that the fellowship made me braver? It certainly helped me especially as a transfer student because it got me involved in spaces I'm interested in but would've not found on such a big campus alone."
– Erin Kraemer, Fung Fellow 2019-20